Donations are invaluable to allow us to strengthen our organisation and the work we do.
If you love what we do or don't have the time to volunteer with us, then consider making a donation. We are a registered Environmental Organisation with Deductible Gift Recipient Status. That means donations over $2 are tax deductible. If you donate via option 2 or 3, please also email us at info@fishcare.org.au so that for donations over $2, we can email you a tax receipt.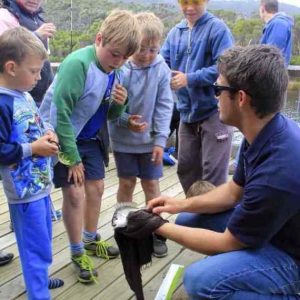 s
There are four ways you can donate:
f
1. Donate online to our campaign via GiveNow
Visit GiveNow – Australia's most user-friendly giving portal!
s
2. EFT online bank transfer
Account Name: 
BSB: 033-138
Account Number: 452545
a
3. A cheque addressed to:
Fishcare Victoria
PO Box 1209
Warrnambool VIC 3280
Reference: Fishcare Victoria Public Fund
4. Donate while you shop online using Folo World
When you sign up to Folo World and select us as your charity, the businesses you purchase online with will donate a small percentage of the purchase price us. The great thing is that there is no extra cost to you as it is the businesses that you choose to shop from are making the donation. To learn how it works watch this video and then download the Google Chrome toolbar.
h
Thank you – your donation is appreciated!