Know your limits
Know the Victorian fishing regulations including fishing gear restrictions, catch limits and area closures. Don't take more than you need and let the little ones go!
Use fish friendly Tackle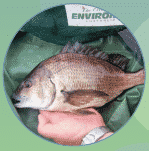 Circle hooks and knotless landing nets can reduce stress and damage to fish that are to be released
Return unwanted or undersize fish to the water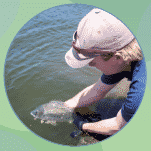 Use the right techniques to help increase released fish survival.
Take rubbish with you
Reduce the impact of litter on our waterways and aquatic environment.
Help maintain water quality and fish habitat
Use designated access tracks along the shoreline to try and help reduce erosion and damage to bankside vegetation.