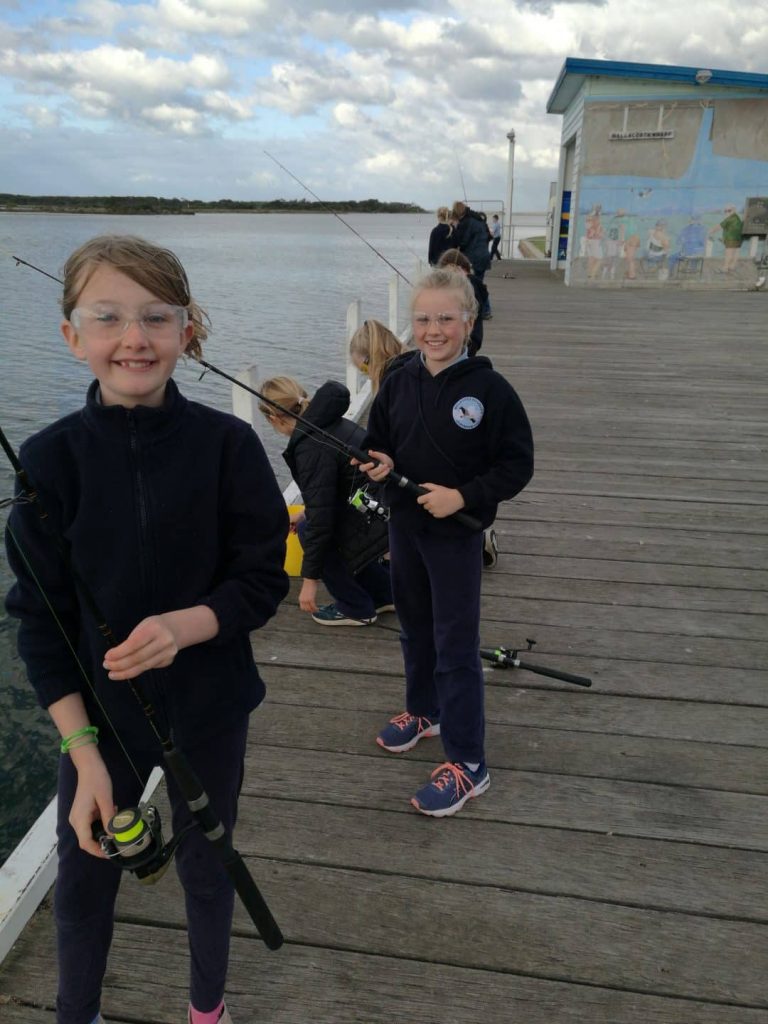 Far East Gippsland has several remote coastal townships situated along the Wilderness Coast, one of the main being the beautiful township of Mallacoota.
In May, Fishcare EG volunteers, Rick and Barb Strickleton along with the Fishcare Facilitator Jenny Allitt travelled to Mallacoota to deliver fishing workshops to each of the grade levels at the Mallacoota P12 school over a 2 day period.
On the first day, two morning incursion sessions were delivered to Preps, Grade 1 and 2 and 3 in the classroom. The students learnt about different native fish species that lived in the Mallacoota region as well as identifying any potential pest species. Session also covered how to measure fish correctly and what rules applied to the different species. The workshop concluded with the students completing giant fish puzzles in groups and learning about how each species functions in its environment.
The afternoon session focused on Grades 4,5,6 and commenced in the classroom with emphasis placed on how to fish sustainability followed by walking down to the wharf to enjoy a session of fishing. Mallacoota Fisheries Compliance Officer, Trudy Schmidt came down to the wharf to interact with the students and answer any relevant questions. Despite the windy conditions the students enjoyed the fishing experience with many children already experienced fishers in this coastal fishing town.
On the second day, a morning 2 hour incursion session commenced for the Secondary Level students, many of the students from fishing backgrounds. Interesting conservations included the release of the Carp Herpes Virus 3, abalone take and potential invasive pest such as the Northern Pacific Starfish. The students then walked to the wharf in the afternoon for the fishing session.
Fishcare East Gippsland would like to thank and acknowledge the teachers and students of Mallacoota P12 for participating in the Fishcare educational workshops with just over 100 students taking part and hopefully will be back in the future for some more fishy fun.
Anyone interested in the Fishcare EG Program, please ring Jenny Allitt on 51520456