Get Hooked…. It's Fun to Fish.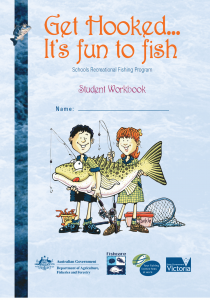 The Get Hooked…. It's fun to fish program was developed by Fisheries Victoria, in conjunction with Fishcare Victoria and with support from the Natural Heritage Trust. This kit covers a Junior Code of Conduct relating to fishing and is linked with curriculum outcomes. It is designed to be delivered to primary school aged children.
Alert! Alert! Aquatic pests of East Gippsland
A primary school resource to raise awareness of exotic pests species that have invaded and have the potential to invade our aquatic waterways in East Gippsland and how you can help.
What's Under the Water?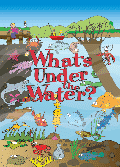 This activity book has been written for young Victorians that have an interest in fish and other animals that are found in freshwater, estuarine and marine environments. It aims to provide readers with information about their unique qualities, habitats and lifestyles in a fun an engaging way and stresses the importance of looking after the environment.