Fishcare Victoria is very proud and excited to announce that we are the recipients of 2 Large 2019 RFL grants to deliver an All Ability Fishing program AND build on our success of the Creating Sustainable Anglers project. Please see VFA media release here
All Ability Clinics – Fishing is for Everyone!
Fishcare Victoria has been approved of $127,200 over two years for an 'All Ability Clinics – Fishing is for EVERYONE!' program. Fishcare Victoria will develop and trial a structured program to deliver 100 'fishing for all abilities clinics' in the Kingston, Bayside, Hobsons Bay and Port Philip Council areas. This program will see an array of partners working together to engage those in our communities that require support to experience the thrill of one of Australias most popular recreational activities…. fishing!
We would like to acknowledge Parks Victoria, the Victorian Fisheries Authority, VR Fish, Reclink, Bayside City Council, Port Phillip Council, and Fishablity (WA) for their support in this project and look forward to getting the planning and implementation underway!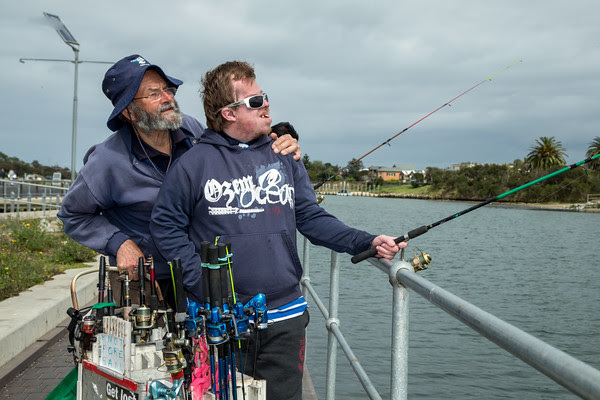 The program will aim to:
• increase the active involvement of people with disabilities into recreational fishing through coordinated and regular fishing events
• partner with government, agencies, local councils and organisations and develop strategic cooperative arrangements
• promote responsible fishing practices as well as rules and regulations to participants and caregivers
• be advocates in promoting inclusive participation in recreational fishing
• be a key delivery partner in the State Government –
Fishing for All initiative
We will be recruiting to support the delivery of this project, so please keep your eyes out for future employment opportunities!
But wait…… there's MORE!
Creating Sustainable Anglers & Empowering Angling Clubs
Fishcare Victoria has also been approved of $56,500 over one year for a Creating Sustainable Anglers & Empowering Angling Clubs program. Fishcare Victoria will deliver 200 fishing workshops through schools and community events and create a resource for angling clubs to help then run community fishing days.
Fishcare's "Creating Sustainable Anglers & Empowering Angling Clubs" program will build on the momentum created by Fishcare's FishRight/Creating Sustainable Anglers program which has been delivering classroom and community event activities that build respect for the environment and our waterways since 2010. The program has shared fishing knowledge, increased awareness of Fisheries rules and regulations and built interest in taking up recreational fishing as a sport or hobby. This program has reached over 45,000 participants over the past 9 years and is a keystone program for many schools and community events across Victoria.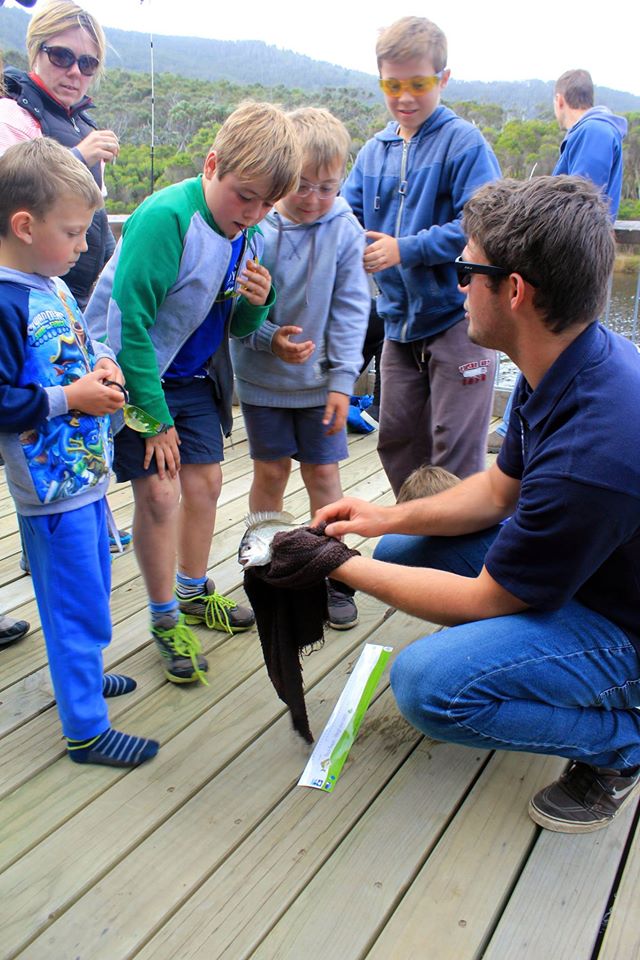 Fishcare Victoria will continue to revise, improve and deliver the Creating Sustainable Anglers program as well as expand the program into supporting angling clubs to deliver responsible fishing clinics through the development of a "Creating Sustainable Anglers – Event Pack" and increased facilitator support to angling clubs. The Events Pack will detail the content, running sheet, use of the Fishcare App and resources to run Family Fishing and Kids fishing clinics. Increased facilitation support
will provide much-needed investment into engaging, empowering and supporting angling clubs to deliver responsible Fishing education programs to novice and first-time anglers.
If you are an angling club or a volunteer that would like to get involved in these exciting initiatives, please contact Sarah Van Stokrom, Fishcare Victoria State Coordinator at svanstokrom@fishcare.org.au